+++As you can tell ive been listening to
The Locust
and
War From A Hariots Mouth
a lot lately. But now to something completely different.
Today has been an absolutely weird day. Things got together and fit perfectly, but still felt weird. Everything is changing and turning once again, but this time I am controlling it and I really like, what is going on right now.
Things are just running fine, seriously.
And now to what I actually DID want to write about... geez, all those distractions!
I'm gonna start off with a great shirt design from
, a great but soap-opera-ish webcomic. Theeere you go: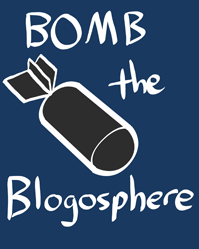 Blogging. What is blogging actually? Well there are lots of different types of blogs but Im just gonna go ahead and sort them into two categories: personal and unpersonal blogs. Unpersonal blogs are blogs where people put up stuff for others to see, like kittehs, notes, political messages, videos, etc.
They have a general content and are more or less amusing or informative.
Then there is the other kind, like my blog, the personal ones. These you can also divide into two categories: diaries and opinion-blogs. Opinion-blogs are blogs, that show a person's opinion about things, still beeing absolutely subjective and stuff. I'd call Sören's blog an opinion-blog.
Diaries on the other hand can be devided into another two categories. (Are you still with me? Can you still follow me? If not, go ahead, drink some chocolate, relax and call me, tell me how much of a looser I am, because I think of stuff like this!)
There are the ones like mine, that tell stories, that are rather informative and there are these self-therapy-like waste-baskets for the mind. Its like a puke-bowl for someone's heart. I have to admit, I abused mine as something like that too, but I guess I stopped, I hope so, because I HATE THAT KIND OF BLOGS!
Jesus H. Christ! Why do people have to WHINE all day? I mean, there are better things to do with your time, like changing the things that are concerning you enough to blog about them... geez...
I found out some day some years ago, that I am a living parody on myself.